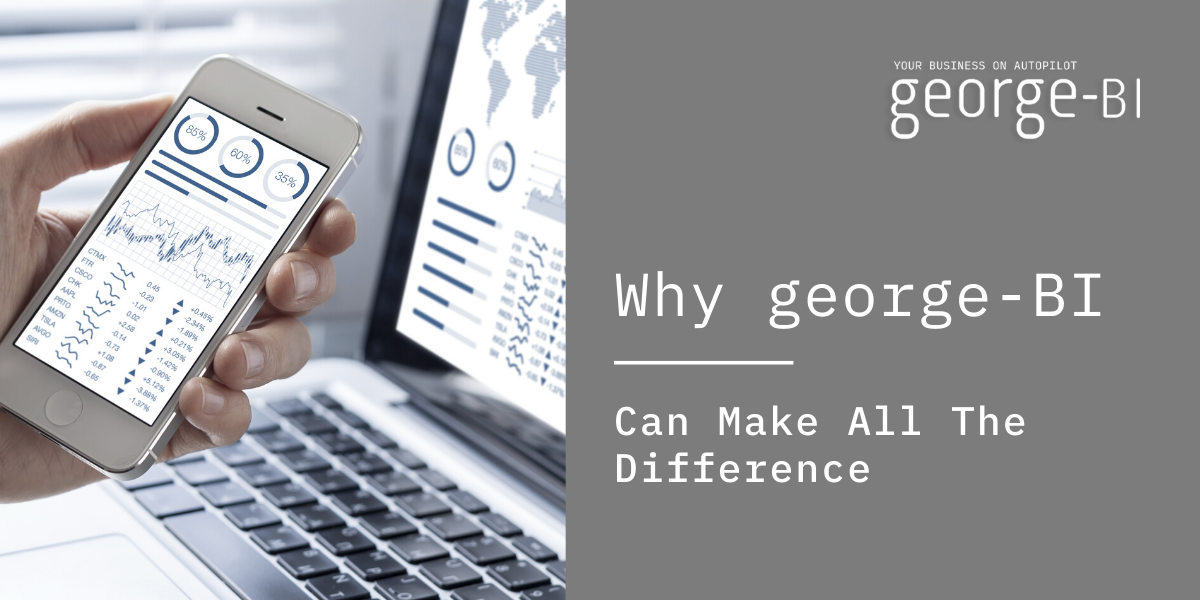 At george-BI, our mission is to provide customized business development and automation solutions for our clients to streamline operational efficiency, identify new opportunities, and effectively scale their businesses.
Keep reading to discover why partnering with george-BI can make a difference in operating efficiently or simply keeping your organization's head above water.
They say, "If you want something done right, do it yourself."
And for an organization's operational efficiency, this can't be something a business owner leans on moving into the future.
After all, you started your business so that you could have MORE time, not so you could spend twice as much of it putting out fires.
With george-BI, you can transform your company's workflow processes, so you can put your business on autopilot.
We're not just consultants. We partner with you to determine your business objectives and explore organizational trends to provide business development tools and resources.
Our Aim
Our goal is to not only develop solutions for you, but also implement those solutions to align your cross-functional teams, including designing scalable reporting dashboards unique to your business.
No more questioning who's in charge or what's happening next.
Instead, get only clear visuals that indicate who's accountable for what.
How Does george-BI Help With Operational Efficiency?
Whether your business structure is remote or in-house, we help business owners and managers to provide clear direction to their team by creating processes to maximize resources and minimize confusion.
1- Developing procedures and controls
By developing procedures and controls, your team will be able to execute efficiently, gauge the financial health of the projects, and provide better value to your customers.
2- Creating operational efficiency
Creating operational efficiency helps to eliminate unnecessary levels of management and increase effectiveness with less people - saving both time and money.
As small companies, it's easy for processes to feel formal or binding.
However, creating operational structure for your team actually allows everyone to flourish in their roles. It provides clarity and freedom to thrive as a company and puts you in a position to scale properly.
Just like having a financial budget takes work, it saves you money, stress, and headaches in the long run.
So together, let's budget your operations.
How Does george-BI Increase Accountability and Growth Amongst Teams?
By assisting with defining and monitoring benchmarks to measure performance, while also implementing business KPIs for each role, we help leaders set clear expectations, ultimately creating individual responsibility from team members and give you clarity on how projects are performing.
Instead of having a top down approach, team members can know exactly what they are expected to do, measure themselves accordingly, and be accountable to one another for the overall health of the company.
As an added bonus, you can establish rewards for good KPI behavior by providing incentive packages to boost morale, motivation, and performance.
Now, with the proper insight and accountability, companies can scale by building a solid business foundation and strategize new opportunities through business development resources.
As your business adapts from a one man show to a successfully run company, you can start working more ON the business and have your team do what you hired them to do... work IN the business!
Want To Learn More?
Contact us today and learn how you can start managing your business with one hand on the wheel.
---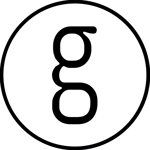 At george-BI, we partner with you to determine your business objectives and core values, as well as explore any overall organizational trends and specifics for your team, to design a scalable reporting dashboard unique to your business.
Our goal is to not only develop a solution for you, but also align your cross-functional teams with accessible, real-time key metrics and performance indicators to better guide your business decisions, identify new opportunities and streamline your operations.