KPIs are the best (and easiest) way to show how your hard work contributes to company revenue.
For business owners, knowing the right KPIs can give you an accurate picture of where your company is going and can help you know what to do to control your future.
Learn more about how you can start defining your business KPIs today.
What Are KPIs?
KPIs are metrics that:
Help you to evaluate the success of your business.
Give you an understanding of your business's current situation.
Show your progress towards key goals.
What Are KPIs Used For?
KPIs are business metrics that track the effectiveness and efficiency of strategic objectives that go hand-in-hand with a goal.
KPIs should be monitored throughout the length of a campaign to allow for optimizations to be made, with the intention of reaching your business goals and objectives.
What Is Considered a Good KPI?
A key performance indicator could be any metric(s) that measures the success of your project.
KPIs should be measurable metrics that allow you to identify performance.


KPIs should measure your efforts and help you reach your business goals.


KPIs are an essential element in your company strategies.

Therefore, you must be smart about choosing the right KPI to track each of your performance.
Start Defining Successful KPIs
Determining the right key performance indicators (KPIs) for your organization is a seriously tough job.
How do you know if you're using the right metrics?


Are you measuring too many things?


How do you cut through the noise and get what's important?
Our workbook "the Ultimate Guide for Successful KPIs" can help you begin to answer these questions.
Learn more about KPIs and george-BI
At george-BI, we define your business differentiators and KPI metrics to ensure your projects align with your objectives and are effective as possible.
Work smarter, not harder with george-BI.
Contact us today and learn how you can start automating your business management with one hand on the wheel.
---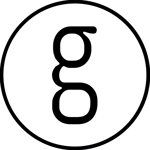 At george-BI, we partner with you to determine your business objectives and core values, as well as explore any overall organizational trends and specifics for your team, to design a scalable reporting dashboard unique to your business.
Our goal is to not only develop a solution for you, but also align your cross-functional teams with accessible, real-time key metrics and performance indicators to better guide your business decisions, identify new opportunities and streamline your operations.